Slide
With each drop of ink, Tropia's artist Jil-Laura enriches her hand-drawn illustrations with feminine energy from ancient times.
Tropia Art

Prints Collections
Tropia Art's limited edition prints each hold an important message that is supercharged with spiritual energy to guide or protect you when you need it most. Browse these art prints online and fill your home with cosmic energy. Read more
Unique Limited edition

Art Prints
Printed on

luxury natural Cotton Paper
Unique color palette


& stamp printing
Signed limited edition


Only 100 uds. of each illustration
High quality packaging

and free shipping worldwide
Personal attention of

artist Jil-Laura
Tropia bags are limited editions, unique pieces produced individually as authentic pieces of art. The Illustrations of the artist Jil Laura are embodied from manual embroidery to artisan screen printing with natural inks. The fabrics are carefully chosen using resistant canvas and natural linens. Shop here
Do you prefer to have a unique drawing on luxurious natural papers from different cultures such as handmade papyrus from Egypt? With an original you ensure hours spent by the artist freehand, a treasure that no one but you will have. Discover Original Drawings here
NEW AT THE SHOP!
Tropia Art Pottery
Tropia Art wants to recover and maintain ancestral crafts with different techniques such as clay pottery. The artist Jil Laura is training in traditional Canarian ceramics where each piece is formed by hand with clay from the island Gran Canaria (Canary Islands). You can find in the store her unique pieces as well from her teacher Domingo Atalaya, who has been in this profession for years. Shop Tropia Pottery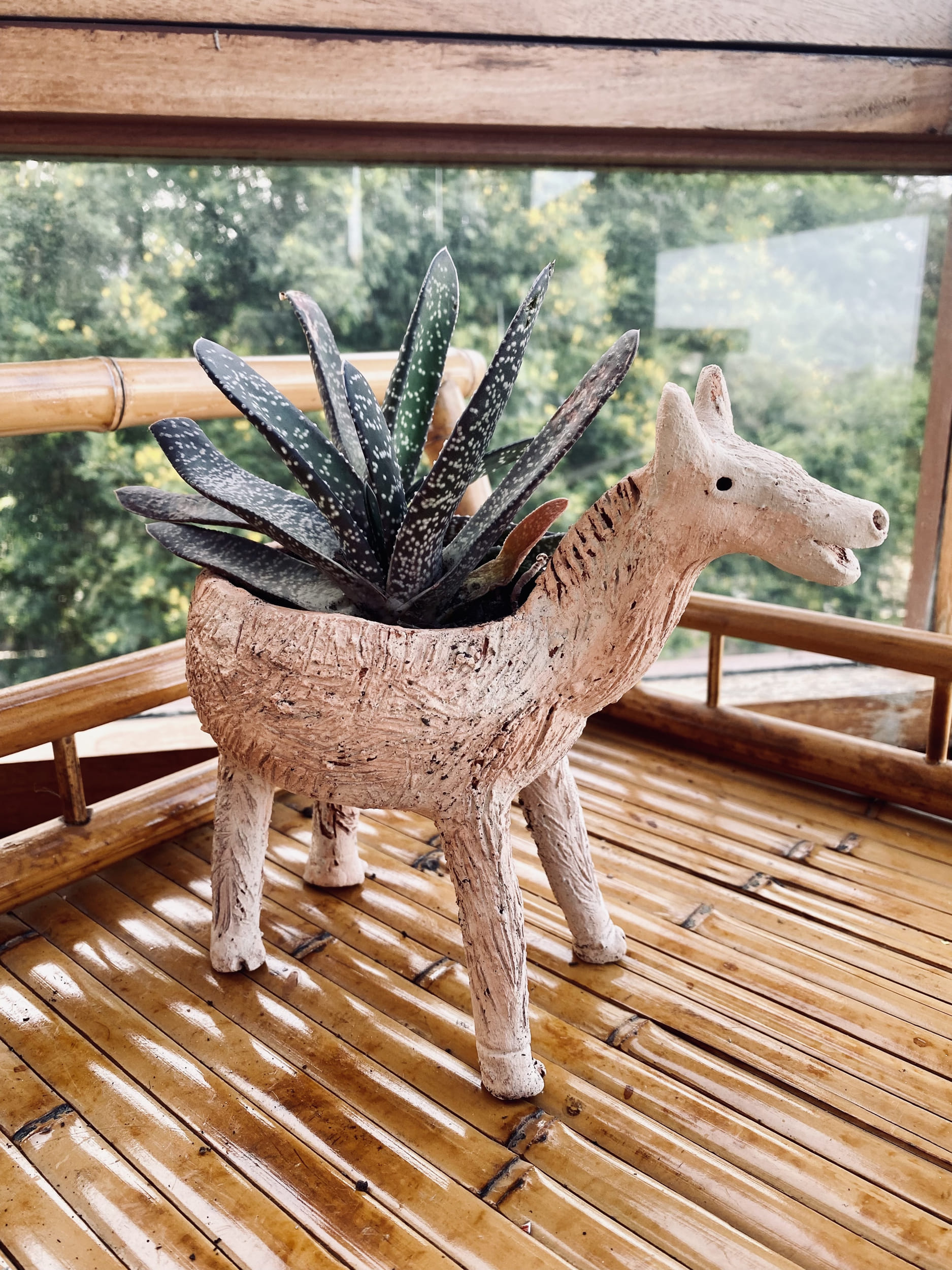 My
Branding Offerings

for You
As a business built on passion for creativity and art, I really do care about your dreams and visions for your Brand.
As Artist and Art Director I understand the uniqueness of every business, giving to each project one-on-one attention guaranteeing this way that you will have an image with which you feel identified for a lifetime.
Just as every business is unique, every project is. I will kyndly create a custom package suited to you as I understand how importance this is for your business, however I do have some packages for those who would rather work this way. If you would like to know the prices, please fill in an application here and we will send you a proposal made just for you.
Investing in branding for your businesses is one of the most important investments you will make. It is what allows you to really connect with your dream customers. See Branding Project Examples here
Working with Jil Laura was an obvious choice the moment I saw her artistry. She builds the mood of your brand, tells your story with her skills, and walks you through the execution. She speaks perfect English, which was essential for me, but was also able to connect me to all the right people locally with her Spanish. Jil Laura went above and beyond in many ways and I'm so happy with the final product. Professional, yes, but also warm and responsive. If you're looking to elevate your message, look no further. No basic branding need apply!
Since I discovered Tropa Art, I had no doubt that she would be the one to design the Branding for our brand. I wanted an original design, with personality and that has a connection with the environment of our apartments that we offer. Jil-Laura captured everything directly and captured it in one of the most special illustrations. The creation process was very easy, she quickly adapted to my requests and the communication with her was fantastic. I loved the final result from the first moment, without a doubt I would count on her again for any other project.
A passion for history and a respect for artistic techniques honed over generations underpins everything that we do at Tajmi. Okay, and we'll admit it—we're a sucker for leopards, too. That's why when we connected with artist Jil-Laura Kloberg of Tropia —first on Instagram and later in-person in Barcelona —it felt like kismet.
The intellect behind our artwork Tropia Art, has been superb behind the scenes. Nailing our visions each and every time. We cant thank her enough!
Working with Jil for the branding of Grace Molan Studios was the best decision ever. Despite not knowing what I wanted, Jil's intuition and expert knowledge enabled her to create a beautiful brand concept and designs that perfectly transmit my brand values and aesthetic. I could not be happier with the end result.
Jil is the definition of a slow artist who takes your thoughts to another branding "level". She knows how to transform the vibe physically, including all the small details making possible the first step of your dream: "your identity". The development process is quite easy with her because she knows how to listen and caught your feelings giving you so much comfort in the brainstorming, sharing lots of ideas and I really get impressed about the hand drawing illustration before the digital work. Jil and her creativity is really a self expression of consciousness with commitment that offers true identity.
My
Wholesale Offerings

for You
With Tropia Art prints you make sure you have something unique and special in your store. From small size prints that serve as a postcard or gift card to accompany your other products to large prints to decorate the house, offering art in your boutique is always something special.
Although we are talking about wholesale, I treat each print with the same unique attention, with high-quality printing on cotton paper, each print signed by me, the artist, and with a safe and stylish packaging.
To find out more about the illustrations, in thermes of inspiration and production, please go th the section About the Artwork. See Wholesale Options
My
Custom Artwork Offerings

for You
Having art drawn exclusively for you is a unique and pleasurable experience. In each creation I put a lot of detail and I enjoy my work even more if it has an owner or purpose already assigned. If Tropia's drawing style has caught your eye, there are many ways to enjoy or apply my art for your personal use or professionally for your business. From decorating your house with a unique piece of art that no one else will have to reproducing my illustrations in your clothing brand among many other possibilities.
If you want to know more about the inspiration or the process of my work, visit the "About the artwork" section. You can also have a look at the Custom Artwork portfolio of some of my clients who have already worked with Tropia Art to inspire you.
About the Artist
Jil Laura
Through her intricately crafted work Jil-Laura invites us to marvel at the magnetism of the natural world. Goddesses, mythical creatures and traditional wise women dance across the pages of papyrus, welcoming us into the enigmatic land of Tropia. Every pen stroke leads the viewer on a voyage through remote islands and continents rich in ancestral culture.
With each drop of ink, Jil-Laura enriches her hand-drawn illustrations with the energy of the cosmos. Not one design is the same. The sacred power that each drawing holds remains potent due to the special print run and the high quality of the natural cotton paper on which it is printed. Jil-Laura creates each limited edition, signed and numbered print as a talisman to protect and heal the onlooker.
Interview with Dkoko from Costa Rica
Jil-Laura Kloberg is an artist. freelance graphic designer and art director who we are beyond inspired to collaborate with on the design of Dkoko's brand new t-shirts, made from sustainably sourced fabrics. We chatted to Jil-Laura about her feminine-inspired, detail-oriented drawings and illustrations and got the inside scoop into life as an artist living her creative passion through her latest illustration and design project, Tropia.
A passion for history and a respect for artistic techniques honed over generations underpins everything that we do at Tajmi. Okay, and we'll admit it—we're a sucker for leopards, too. That's why when we connected with artist Jil-Laura Kloberg of Tropia —first on Instagram and later in-person in Barcelona —it felt like kismet.
Collaboration with Zoco Lab
Jil-Laura, the founder of Tropia Art, was born in a small village in Germany surrounded by green nature, and after emigrating with her family to Spain at a young age, she became a free-spirited traveler, eager to discover new places and cultures. Her inspiration comes from a higher energy, from feeling nature and the universe, from resurrecting ancient goddesses representing feminine strength, from cultures that were deeply connected to the cosmos. She wants to take you on a journey through space, infinite dimensions, ancient beauty, and nature through her art.