The top art scenes for art lovers in Mexico 2022
Mexico's art scene has experienced a tumultuous past. From the Mayan and Aztec empires to the Mexican War of Independence, Mexico's socio-political events have provided ample inspiration for creatives throughout history. Even after the war, a search for identity through art was palpable. Just picture yourself standing in front of one of Diego Rivera's modernist murals. What do you see? A colourful, visual narrative of Mexico's history and indigenous culture. To this day, Mexican artists are exploring themes of identity, patriotism and culture through their work. So, if you are a modern creative keen to get a new hit of inspiration, look no further than Mexico. With an art scene set to rival that of New York or Berlin, these are the top art scenes for art lovers in Mexico 2022.
Discover the Mexico City Art Scene
Over the past 100 years, Mexico City has witnessed a steady flow of artists calling its streets their home. From Diego Rivera in the 1920s, the Ruptura movement of the 50s all the way to the "Friday Workshop" artists of the 1990s, Mexico City has been trailblazing its way onto the global art scene. So much so that for the last 20 years it has hosted the annual Zona Maco exhibition which brings together over 200 top foreign galleries and over 67,000 visitors each year. That's enough to rival the unapologetically cool Art Basel Miami Beach art show. But, how did this city grow to be one of the top art scenes in Mexico in 2022? The answer lies in the political safety of the city, which is sheltered from most of the drug-related violence experienced in other parts of the country. Because of this, rich collectors and fancy art shows frequent Mexico City's urban neighbourhoods creating a fertile creative environment for young artists to thrive.
Who are the top Mexico City Artists right now?
Amidst Mexico City's noisy and overcrowded streets you can find a new generation of artists with their unique take on current issues. Take Claudia Peña Salinas for example. Her work harks back to the ancient Aztec civilisations and is directly influenced by her home town of Nuevo León. With the Americanisation of Mexico stronger by the day, her work is a reminder of Mexico's colourful roots.Joaquín Segura uses mixed media in his minimal conceptualist works as a backlash to the violent, drug-fuelled violence that is reaping havoc across the country. And, Tania Franco Klein uses photography to provide a visual, social commentary on daily life in the city. While these are just a handful of many up-and-coming artists within the Mexico City art scene, it is also worth exploring neighbourhoods such as Roma, Polanco and Condesa. Each one offers a distinct vibe and together they make Mexico City one of the top art scenes for art lovers in Mexico 2022. Hidden amongst side streets and colourfully decorated markets you can find pocketfuls of talent just waiting to be discovered.
Where to buy affordable art in Mexico City?
If you want to find artworks that match the buzz and excitement of Mexico's burgeoning metropolis then look no further than Plaza San Jacinto's Saturday art market. Once a week, this central spot in the San Ángel neighbourhood comes alive with local artists and artisans, eager to display their work. Mexico City has transformed from crisis to creative capital over the years and there is no shortage of prints to add to your collection. For artworks that will earn you a pretty return on investment, check out Kurimanzutto gallery in San Miguel de Chapultepec or Proyectos Monclova in Polanco. Both of these are popular with international investors and showing here is the golden ticket for all local artists. But, Mexico City is not the only place in Mexico that is witnessing a creative boom. Outside of the sprawling city are urban hubs full of artistic expression.
Which city is the centre of art in Mexico?
Our hunt for the top art scenes for art lovers in Mexico 2022 takes us out of the capital and into the nearby cities of Puebla and Oaxaca. First, let's venture into one of Puebla's oldest neighbourhoods, Barrio de Analco where you will discover Tianguis de Analco, an artisan market that has been going since the 16th century. Be sure to check out Talavera pottery, Puebla's largest export and pick up some local textiles, handmade jewellery or ceramics to take back home with you. Take time to explore the city on foot as this is the best way to embrace the local art scene. Mix with artists in the Barrio del Artista and marvel at the colourful street art in Barrio de Xanenetla. Oaxaca is also famous for its ceramics, yet the Oaxacan ceramics are known as "barro negro" or black pottery since the clay turns black once fired in a kiln. Another popular form of art from Oaxaca are the Alebrijes which are colourful sculptures in the form of animals and insects.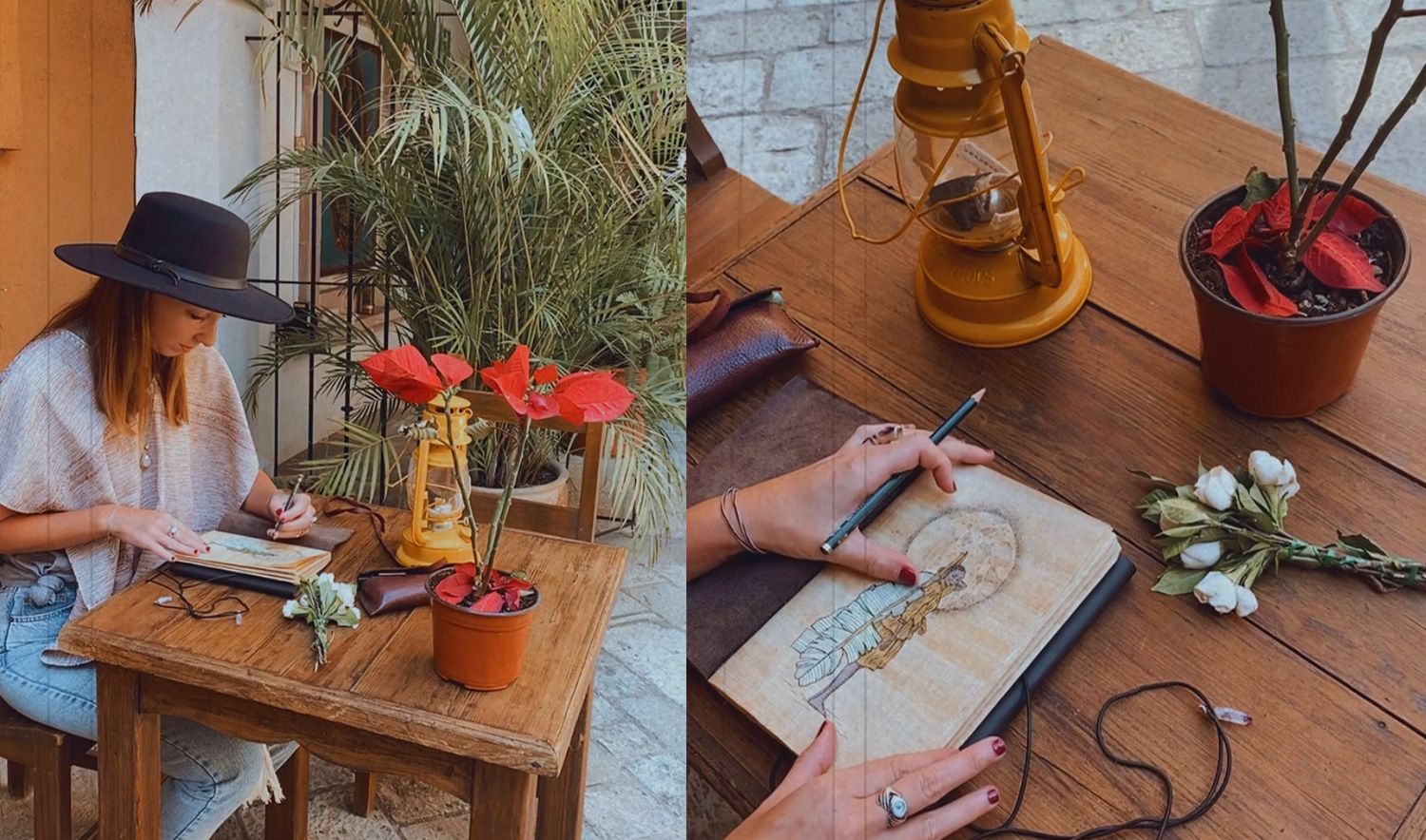 Where do artists go in Mexico?
Oaxaca is also a top destination for artists in Mexico thanks to its vibrant art scene and well-funded galleries like Casa Wabi. Pedro Cruz Pacheco is a local artist that is causing a stir with his bright, intricate watercolours depicting scenes of magical realism and Mexican folklore. His work is inspired by the great Felipe Morales who has delved deep into the topic of Mexican folk art and has become a star of the Oaxacan art scene. However, Oaxaca is not the only place where artists choose to retreat. The Yucatán region with its paper white beaches offers a welcome break from the studio. Hola Lou is an artist that draws on the minimalism of Matisse and Miró and laces it with zesty bright colours and sunbaked hues typical of the Yucatán landscapes. Tulum is also a creative enclave drawing in crowds of nomadic artists from all corners of the globe.
Which city has the best art scene?
Modern Mexico is a far cry from what you read in the newspapers and the art scene is testament to this. Yet, it is impossible to choose just one place out of all the top art scenes for art lovers in Mexico 2022. From the capital to the coast, Mexico is undergoing a cultural renaissance and we cannot get enough. But in case you are not able to jet-set off to Central America any time soon, we have rounded up a few key artistic destinations within Europe.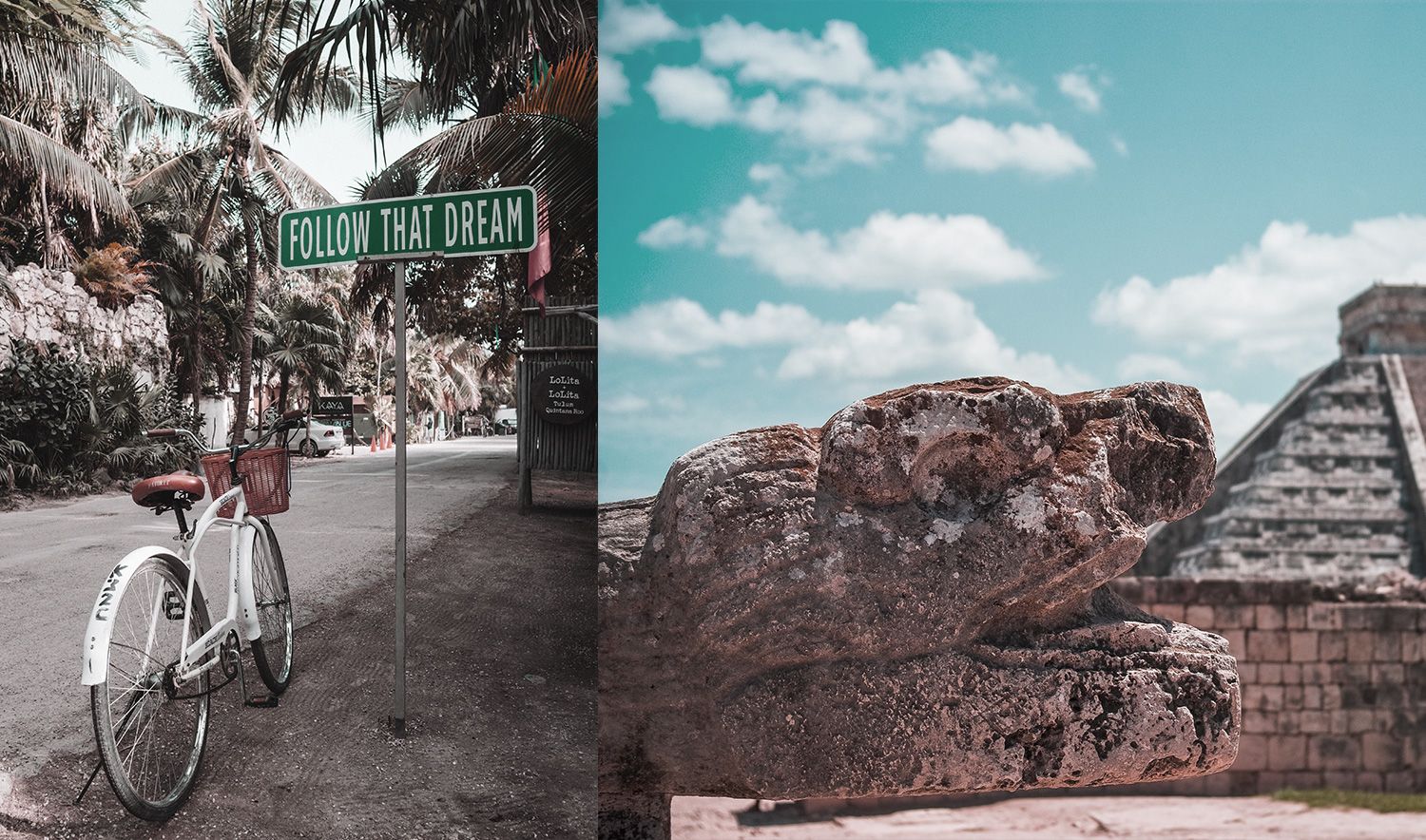 Best cities for emerging artists in Europe?
Lisbon, Portugal has been a sizzling hot destination for art lovers and it continues to deliver in 2022. Stumble through the winding streets lined with crumbling buildings adorned with street art three storeys high until you reach LX Market. Here you can get your hands on artwork by up and coming local artists. Ó! Galería is also a must see in Lisbon thanks to their quirky exhibits of local illustrators. Bristol, England is deemed by locals as the new London and with street artist Banksy as the poster boy you can be sure to uncover some weird and wonderful works while discovering the city. Lastly, Antwerp in Belgium is not to be missed. With a penchant for the Avant Garde you can expect to find an unconventional art scene when travelling to this central European cultural hotspot.
So, as you can see, there are so many top art scenes for art lovers in Mexico 2022.
Yet, if Mexico is out of budget you can still uncover a vibrant creative vibe closer to home.
Are you a Yogi? Here some stunning Yoga Art for You